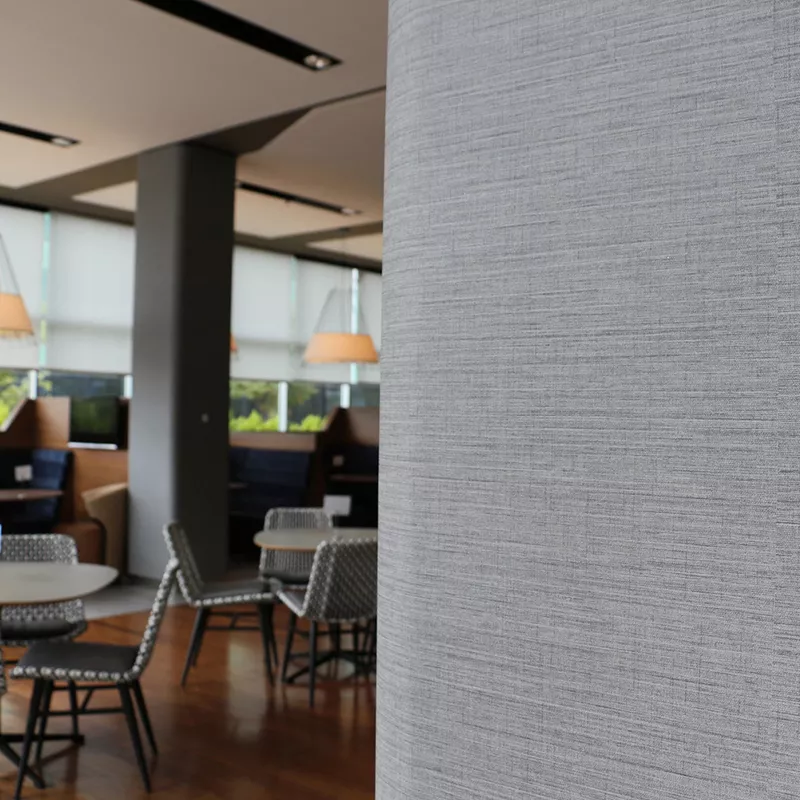 Made with DuPont™ Tedlar®, a highly versatile polyvinyl fluoride (PVF) film that provides a long-lasting finish to surfaces exposed to harsh environments.
Stain proof and worry free. Tedlar™ Commercial Wallcoverings are incredibly easy to care for, helping to maintain a clean, fresh environment – day in and day out. The result is an interior space that looks new for years. Whether it's been five minutes or five years, Tedlar™ Commercial Wallcoverings are designed to look as pristine and inviting as the day they were installed.
Tedlar™ Wallcoverings are protected by a film that provides an impervious barrier against stains, making it easy to wipe away everything from permanent marker to iodine. They are Health Product Declaration® verified and have proven useful for more than 30 years.
Resistant to mold and bacteria growth, Tedlar™ Wallcoverings are incredibly easy to clean and can stand up to the harshest cleaning chemicals. They even protect surfaces from scuffs and stains, making them ideal for high-traffic commercial environments.
With outstanding durability, Tedlar™ Wallcovering can be scrubbed and sterilized continuously without breaking down over time, providing a good-as-new appearance that can be easily maintained for years to come.
ENDUREWALLS Made with DuPont™ Tedlar® are an ideal solution for surfaces that are susceptible to damage in high-traffic areas:
Hospitals & Medical Offices
Restaurants & Dining Halls
Hotels & Airports
Schools & Universities
Gyms & Fitness Centers
Multifamily Amenity Spaces
Dormitory
Senior Living