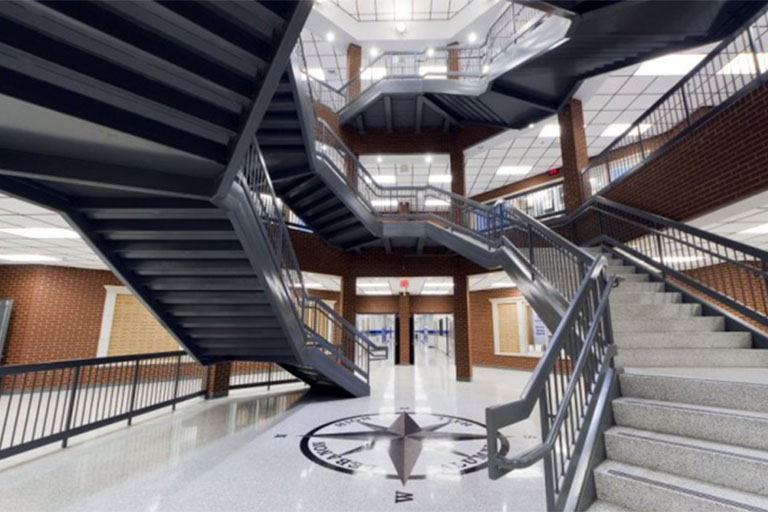 Over the past few months we have given you interesting facts about the origin of certain products, the stories behind some of the nation's most famous buildings and insights on different types of projects.
Here's a Did You Know about us — Did You Know Kenmark Interiors installs?
It's true. Many of the premium interior products we supply for commercial projects we also offer expert installation services for. Kenmark Interiors is sought after more and more to provide expert execution and installation for products across Divisions 9, 10 & 12.
Check out the various product lines you can leverage Kenmark Interiors turnkey installation services:
Kenmark Interiors offers many solutions to solve today's acoustical challenge. We offer a full line of acoustical panels, baffles, clouds and ceiling tiles; all ASTM E84 tested Class A-1 non-flammable. Bring us your design concepts and challenges. Kenmark Interiors acoustical panels are flexible, decorative, tackable, sound dampening, recycled and incredibly easy to install. Ideal for office partitions, desk screens, workstation tiles, tackboards and wall panels.
Whether you want to design an amazing feature wall or partitions, our architectural panels bring impact to any space. Your project may require wall protection such as a backsplash, wainscoting, elevators and other common spaces.
Our lines come in a variety of shapes, textures, colors and finishes— giving you the ability to outfit your space from head to toe with your creative vision. We deliver exceptional service, expertise knowledge and inspired execution — every time.
Kenmark Interiors offers a single-provider option for scalable, flexible solutions that integrate motorized shades and lighting controls to provide sophisticated, automated lighting control to any building. Commercial-grade shading solutions ensure design consistency throughout your building and feature Lutron's superior quality. Kenmark Interiors prides itself on being the Automated Shade System Experts — giving us the edge to think strategically, creatively and critically to make your project beautiful and functional.
Our versatile, beautiful LEED certified and Healthy Products are perfect for flooring or statement walls. We carry durable and low maintenance options in cork, rubber, wood and luxury vinyl. Kenmark Interiors wood products are sustainably sourced; reclaimed from the walls and floors of century old structures ideal for flooring and wall cladding. Custom pre-finished and engineered alternatives come in custom finishes and stains for authentic, high-end designs.
Changing from traditional chalkboards to a healthy and clean dry erase whiteboard is simple, fast and affordable with a little help from your Kenmark Interiors representative and dry erase wall coverings from Jot·a·wall and Visual Magnetics.
Kenmark Interiors can supply and install UL/Fire Rated High Pressure Wall Panel Systems for your door and wall protection needs. We also carry Phenolic Wall Panels and Reclaimed Wood Panel Systems.
Looking for innovative products for your next design and need reliable, expert installation? Call Kenmark Interiors. Since 1983, we've been working with Architects, Designers, and Contractors from design inception to final installation and beyond. Always delivering exceptional service, expertise knowledge and efficient execution, trust your next project to Kenmark Interiors.
Did You Know… Kenmark Interiors Installs