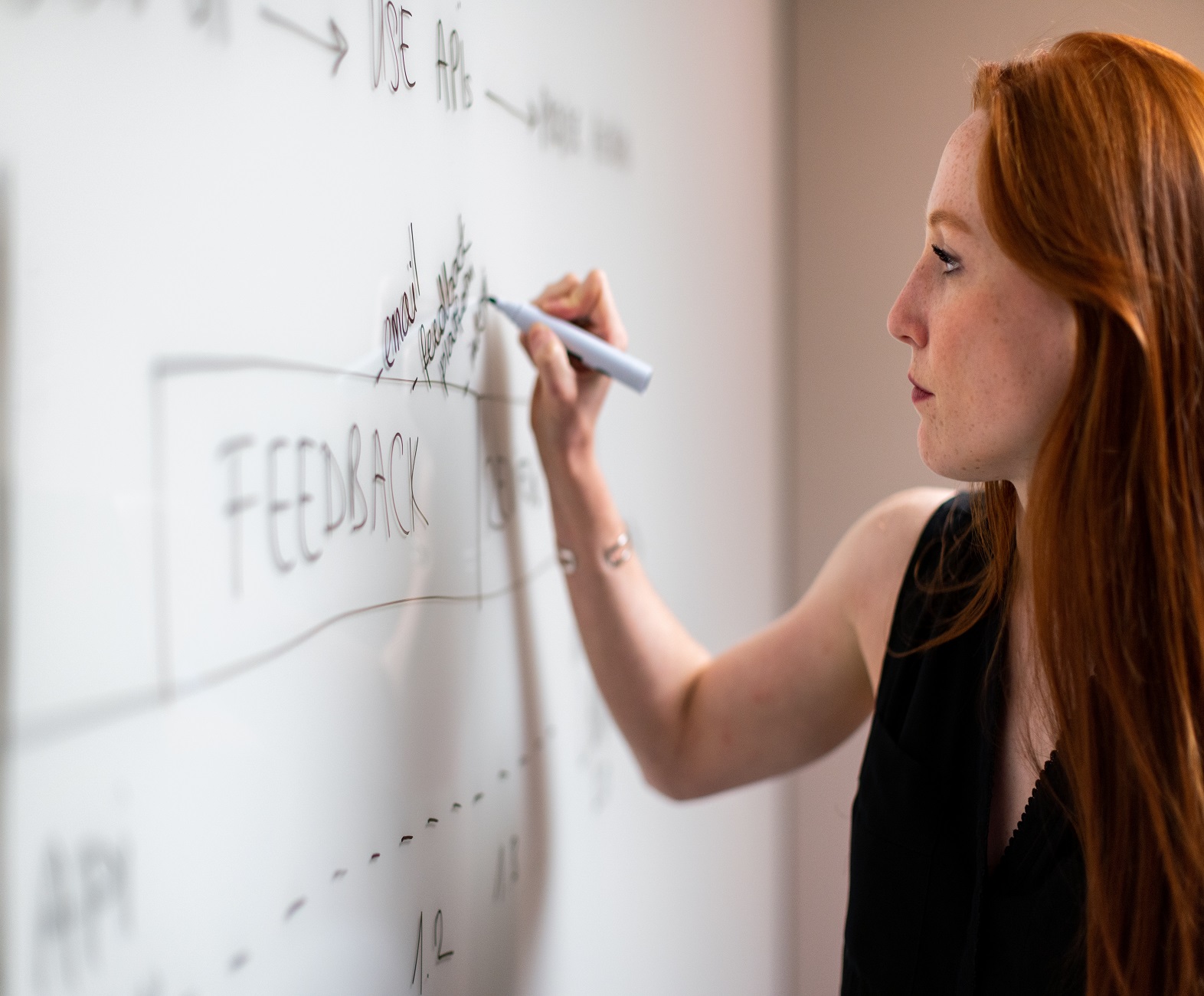 If you're an architect, designer, or contractor, you know that creating a space that's both functional and stylish can be a challenge. But with Kenmark Interiors innovative wallcovering solutions, you can take your project to the next level. Here are just a few reasons why you should choose Kenmark Intrior for your next project.
Jot.a.wall Durable Dry Erase Wallcovering
When it comes to functional wallcoverings, Jot.a.wall truly stands out. This unique solution not only offers a durable surface for jotting down notes and ideas but also doubles as a stylish design element. With a wide range of colors and patterns available, you can choose the perfect fit for your space and add a personalized touch to your walls.
And the best part? Jot.a.wall is incredibly easy to install and maintain. This means that you don't have to worry about the hassle of complicated installations or time-consuming upkeep. With Jot.a.wall, you can elevate your workspace without breaking the bank or sacrificing convenience.
Whether you're looking for a functional workspace or a unique design element, Jot.a.wall is the ultimate solution.
Metwest Impactful Signage, Subtle Privacy Screening
When it comes to creating impactful signage or adding subtle privacy screening to your space, Metwest is the perfect solution. This versatile wallcovering solution is designed to be both functional and stylish, offering a range of patterns and colors that can be customized to meet your specific needs.
Metwest is perfect for a range of applications, from office signage to retail displays. Its durability ensures that it can withstand the wear and tear of high-traffic areas, while its easy installation makes it a breeze to implement.
But what really sets Metwest apart is its ability to elevate your space without sacrificing quality. Whether you're looking to add a touch of sophistication to your office or create an eye-catching retail display, Metwest has got you covered.
Why Choose Kenmark Interiors?
At Kenmark Interiors, we're committed to providing our customers with the best possible experience. Our first principle is to take care of the customer, ensuring that you get the solutions and support you need to make your project a success. We also believe in supporting the project team, embracing change, and offering solutions to make your life easier.
We don't just want to meet your expectations – we want to exceed them. That's why we're constantly striving to add value, inspiring design with innovative products and delivering services that reduce costs and speed up project turnover. And we're not just in it for the bottom line – we're also committed to making a positive difference in the community and the lives of our employees.
If you're in California, Texas, Florida, or anywhere in North America, and you're looking for innovative wallcovering solutions, look no further than Kenmark Interiors. Our Jot.a.wall dry erase wallcovering and Metwest wallcovering solutions are the perfect way to add both style and function to your space. Visit our website at to learn more about our range of wallcovering solutions and how they can benefit your next project. With our commitment to customer service and innovative products, we're confident that we can help you create the space of your dreams.
Creating Transformative Wallcovering Solutions