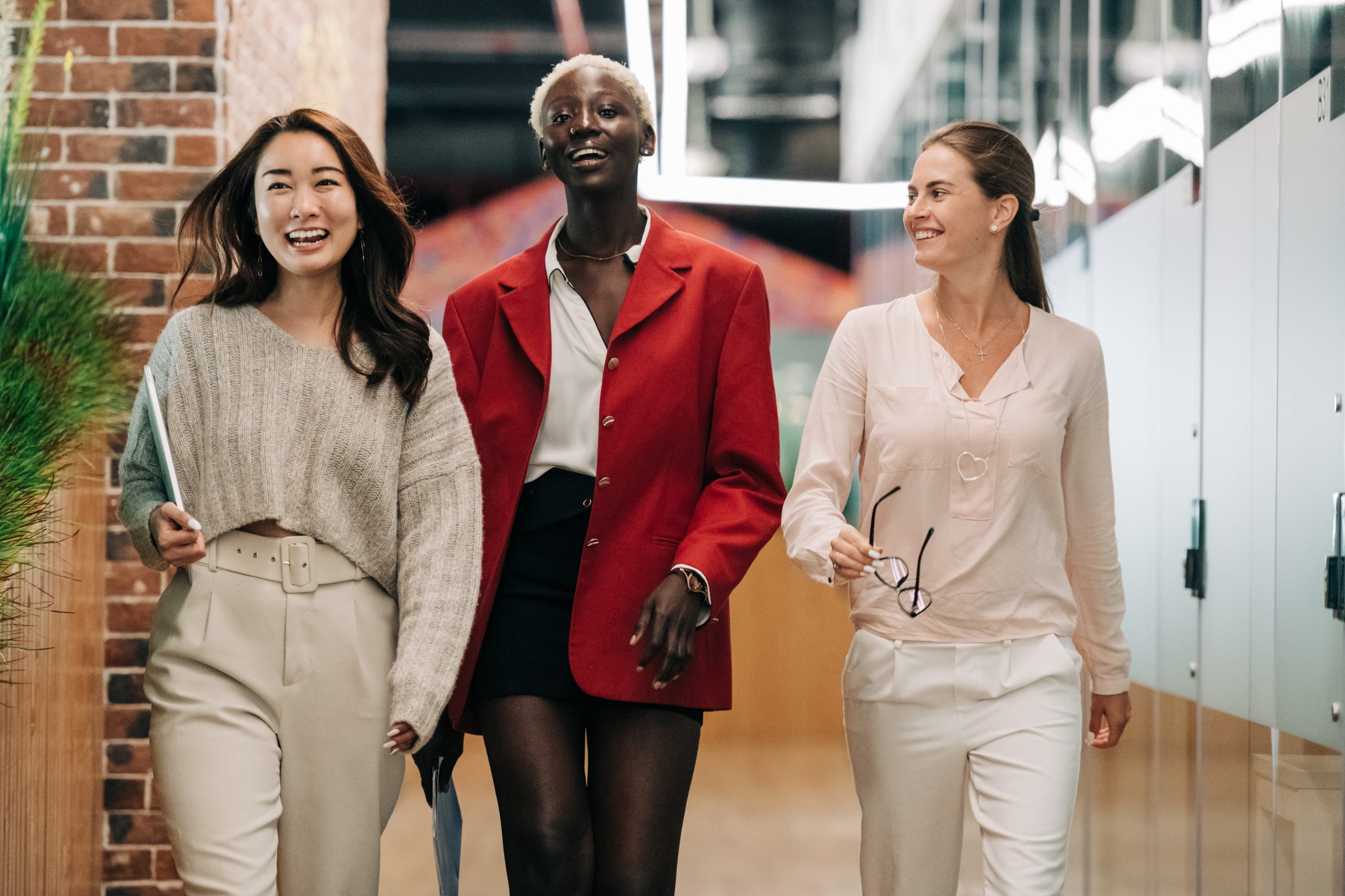 Kenmark Interiors is proud to be certified as a Women's Business Enterprise through the Women's Business Enterprise National Council (WBENC). The WBENC is the most widely recognized and respected women's certification in the United States, with a network of over 540 corporations and government entities dedicated to the advancement of women-owned businesses.
Certification as a Women's Business Enterprise provides us with numerous benefits, including access to new markets, opportunities to form strategic partnerships with other certified businesses, and increased visibility among potential clients and customers. By maintaining this certification,we're demonstrating our commitment to diversity and making a positive difference in our community.
What is the Women's Business Enterprise Certification
 The Women's Business Enterprise Certification validates that a business is at least 51 percent owned, controlled, operated, and managed by a woman or women. This means that one or more women has unrestricted control of the business, a demonstrated management of day-to-day operations, and a proportionate investment of capital or expertise. At Kenmark Interiors, we are proud to be led by Pamela Kisberg, our majority female owner.
In order to become certified and receive the Women's Business Enterprise Certification, businesses must undergo a thorough vetting process that includes the review of business documentation and a site visit. Thanks to its in-depth vetting criteria, the Women's Business Enterprise Certification is considered the gold standard for women-owned business certification.
Through this certification, women-owned businesses like Kenmark Interiors gain access to a vast network of supports, including targeted business opportunities, increased visibility in supply chains, education and development programs, and networking opportunities with other women-owned businesses. This certification is recognized by corporations, government agencies, and non-profit organizations, who seek to increase their supplier diversity and promote women-owned businesses. Overall, the Women's Business Enterprise Certification is a valuable tool for women entrepreneurs looking to grow and expand their businesses.
How Kenmark Interiors is Exceeding WBENC Standards
At Kenmark Interiors, one of our core values is to make a positive difference in the community and in the lives of our employees. By meeting and exceeding the standards set out by the WBENC, we are able to see that difference take form. Not only do we prioritize diversity and inclusion in our hiring practices and supplier relationships, but we also strive to empower other women-owned businesses and advocate for their success. Through our partnerships and collaborations with WBENC-certified companies, we are able to expand our network and contribute to a more equitable economy.
Kenmark Interiors regularly participates in WBENC events and educational programs to stay up-to-date with the latest best practices and strategies for promoting diversity and inclusion in the workplace. Our commitment to these initiatives has not only helped us maintain our WBENC certification, but has also led to stronger relationships with our clients and suppliers. By prioritizing these values and actions, Kenmark Interiors is not only exceeding WBENC standards but also making a real impact in our community.
When you choose to work with Kenmark Interiors, you can rest assured that you are working with a company that prioritizes diversity, inclusion, and equity in its approach to business. Contact us today to learn more about our WBE certification, and how we can take your next design project to the next level.
Women's Business Enterprise Certified