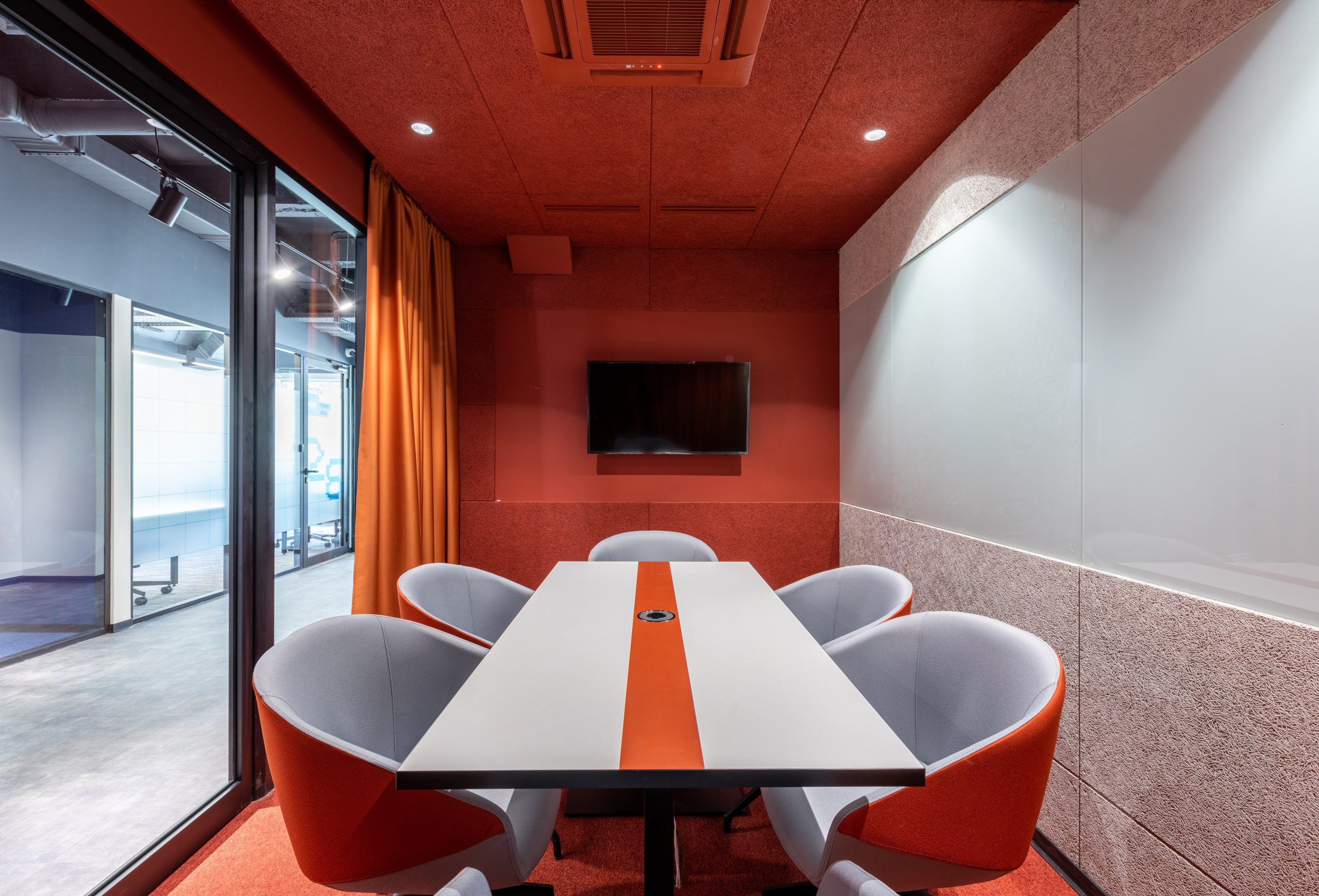 The interior design of your space can impact so much more than you think. It can affect the mood and productivity of the people who use it, as well as the overall atmosphere and aesthetic appeal of the environment. That's why it's important to work with a professional design service like Kenmark Interiors. Our team of experienced designers and installers are constantly bringing new sustainable and innovative interior architectural products that inspire design and offer solutions that advance today's design trends. With millions of square feet of interior design projects under our belt, Kenmark Interiors can provide the expertise and guidance you need to achieve your goals.
Designing Corporate Spaces
Nobody wants to work in a boring office – when designing corporate interiors, our passion is delivering sustainable and innovative interior architectural products that inspire creativity and bring your workspace to life. Our goal is to create corporate interiors that reflect your company's brand and values while providing a comfortable and inspiring environment for your employees to work in. Whether you need a complete office redesign or a simple refresh, we can work with you to create a custom solution that meets your specific needs and exceeds your expectations.
At Kenmark Interiors, we understand that the design of a corporate space can have a profound impact on the productivity and wellbeing of employees. That's why we prioritize functionality, comfort, and aesthetic appeal in our designs. Whether it's incorporating green spaces and natural light, or creating flexible and collaborative work areas, we partner with our clients to understand their unique needs and create spaces that foster productivity and happiness. With our expertise in interior design and architecture, we work with you to move from standard corporate spaces to dynamic and inspiring environments that help your business thrive.
Healthcare Space Designs
When it comes to designing healthcare spaces, designers have long been talking about how the design of healthcare facilities can affect patients' health. There are many factors to be considered when designing healthcare spaces effectively, like the use of surface materials that stand up to infection control standards. With the pandemic behind us, it's become even more important to balance design with infection control. Kenmark Interiors has found materials that are both safe and stylish, enabling them to be used in many different ways to create a comfortable and welcoming space for patients. Our experienced team of experts has access to a wide array of materials that can be used in multiple settings without compromising patient safety.
Our team at Kenmark Interiors understands the significance of creating healthcare spaces that prioritize patient comfort and well-being while also ensuring their safety. Our team works closely with clients to understand their unique needs and preferences and provide tailored solutions that create a warm and inviting atmosphere for patients. We are dedicated to providing high-quality, safe, and stylish materials that can be utilized in a variety of settings to meet the needs of our clients.
Wondering what's possible for your interior design project? At Kenmark Interiors, our team is constantly pushing toward innovation – contact us today and find out what we can do for you!
Kenmark Interior's Design Services