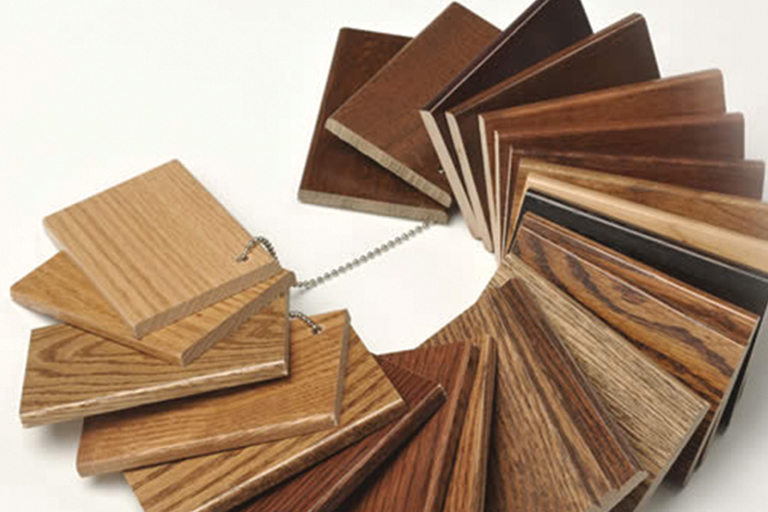 Houston Community College has been consciously designed to facilitate the collision of ideas and concepts, By creating synergy between different kinds of spaces and learning opportunities, HCC students, faculty and staff find a home for innovation and learning like never before. So needless to say we were thrilled when PBK Architects specified our FSC-Recycled Antique Granary Oak with a pre-finished custom color— Skip Sanded, Eased Edge, Wire Brushed, 10-Sheen Polyurethane finish— for the incredible statement walls in their facilities.
Reclaimed barn wood now makes itself at home on the main transportation corridors and public multi-media spaces at HCC and ups the ante for its design endeavors thanks to their collaboration with Kenmark. But getting this wood onto the walls of HCC was no easy task.
Because of a tight construction schedule we were faced with having to install the barn wood on walls that was far from level and plumb; which posed quite a few challenges. Nevertheless, our installers were able to custom install the product in order to accommodate the conditions. By providing a product with flexibility and expert installation, Kenmark was really at the top of the class.
No matter the situation in your project, Kenmark satisfies the creative and operational needs of designers, architects and craftsmen. And, at the conclusion of your project, the results speak for themselves.
Educating on installation