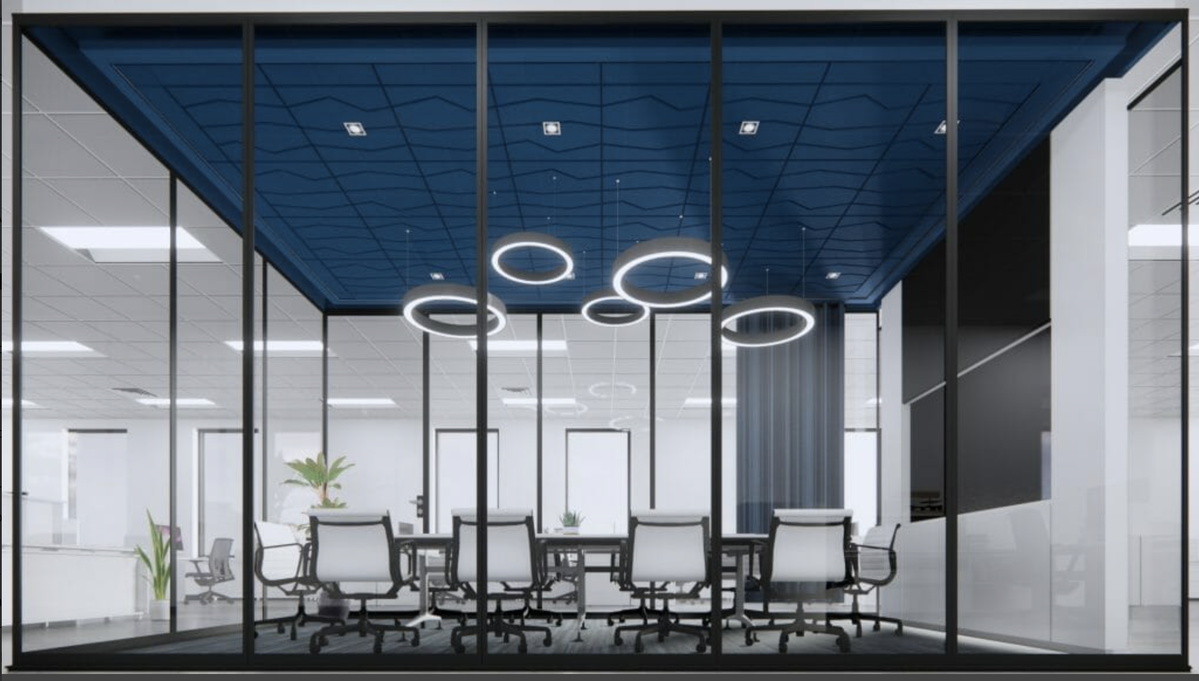 There's a new product in town, and its high-performing, sound-absorbing properties are making a lot of noise. Made from three natural ingredients (wood fibers, water, and Portland cement), Envirocoustic Wood Wool Designs are cost-effective architectural panels that dampen echoes and reverberations. Available in both decorative wall paneling and ceiling panels, they can be customized to fit any space – whether the décor is bold or speaks in a whisper.
Customizable
Available in three finish options: primed clear, primed white, and painted, Envirocoustic Wood Wool Designs come in more than a dozen designs that can fit into any type of space:
Arrow
Askew
Crackle
Crossed
Current
Downhill
Drizzle
Grid
Longitude
Latitude
Metro
Panes
Skew
Strata
Twigs
Uphill
The direct attach, beveled edge panels come in three thicknesses (1", 1-3/8", and 2") two standard sizes (24" x 24" and 24" x 48") and can be customized up to 24" x 96". The possibilities are truly resounding!
Safe – and Sustainable
Envirocoustic Wood Wool Designs are highly resistant to mold, Class-A Fire Rated and pass the NFPA 286 fire test. The revolutionary decorative acoustic panels meet the California Department of Public Health VOC emissions standards and qualify projects for LEED credits, making them a safe – and sound – choice to incorporate into your one-of-a-kind design.
Suitable for a Wide Range of Applications
These flexible, mixable panels can be used in a wide range of applications including schools and civic centers (gymnasiums, classrooms, auditoriums, music practice and band rooms), restaurants and bars, sports and entertainment venues, convention centers, houses of worship, shooting ranges, manufacturing and industrial facilities, parking garages, airports, and more.
Kenmark Interiors is the A&D community's source for innovative architectural products – and Envirocoustic Wood Wool Designs is among our most innovative offerings. We also provide specialized installation services for property owners and general contractors and work hard to help our clients find the right aesthetic for any design vision and budget. We would love to work with you to incorporate Envirocoustic Wood Wool Designs into your next project. If you're looking for sound advice, Kenmark Interiors is the interior designer in Dallas for you. Contact us today!
Envirocoustic Wood Wool Designs by Acoustical Surfaces: A Safe – and Sound – Choice