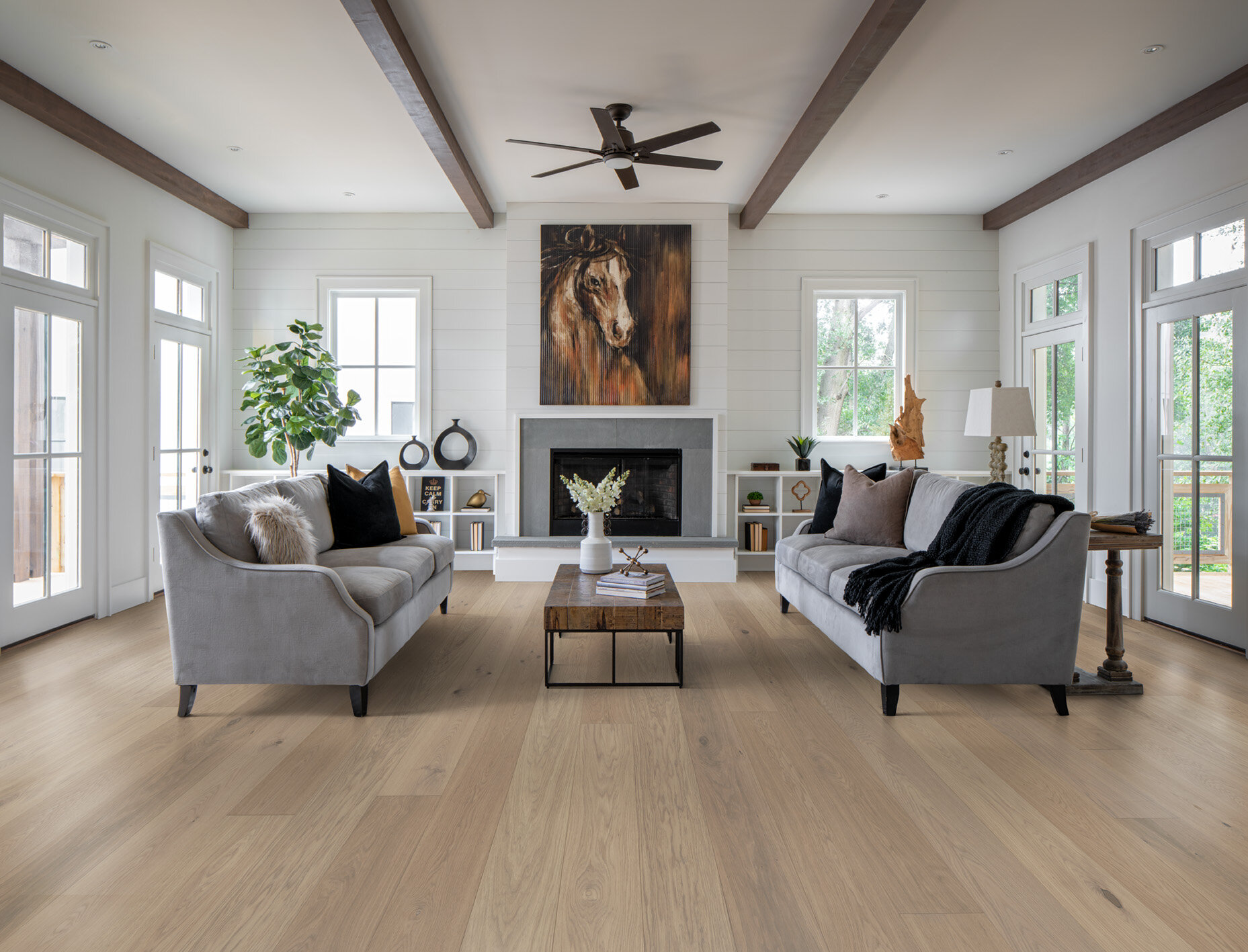 Kenmark Interiors is proud to offer our clients high-quality and innovative flooring solutions to suit their individual needs. Different spaces require different solutions. We do not believe in a cookie-cutter or one-size-fits-all approach. We love working with our clients to identify their goals, opportunities, and challenges, to find the perfect flooring solution for their space. Flooring is more than an aesthetic decision, it is a functional element that will impact everything from the sound and lighting to the impact on your guests, family, or team's bodies. We want to help ensure you have the perfect high-performing solution for your space. Contact a member of our team to learn more about the wide variety of options available through Kenmark Interiors.
Keep reading to learn more about one of our favorite innovative flooring solutions, Valinge Flooring.
Valinge Flooring Solutions

Valinge Flooring is hardened wood flooring, meaning it offers a feeling of luxury and real wood floor, combined with unprecedented durability and resistance to water.
A few highlights of this incredible flooring manufactured in Sweden include:
A UV Cured Coating
Natural oak or ash wood covering
Wood-based powder layer
Moisture-resistant core
Wood-based powder layer
Wood veneer layer
Easy to clean
Minimum maintenance, scratch resistant, no need to refinish
Available in 11 Colors
Class 31 and 33
Character and Select Grade
3x harder than solid wood flooring
Infection Control
As a company Valinge is proud to proclaim that their product is made from 100% real wood, is 3x times stronger and more impact resistant than traditional solid or engineered hardwood floors and is waterproof and worry-free with a high moisture resistant composite.
Valinge is an example of a new and innovative product on the market that we are thrilled to be able to offer our clients. Innovative solutions are available for all your flooring needs, and we want to help you discover them! Contact a member of our team today to learn more about the high-performing flooring solutions available.