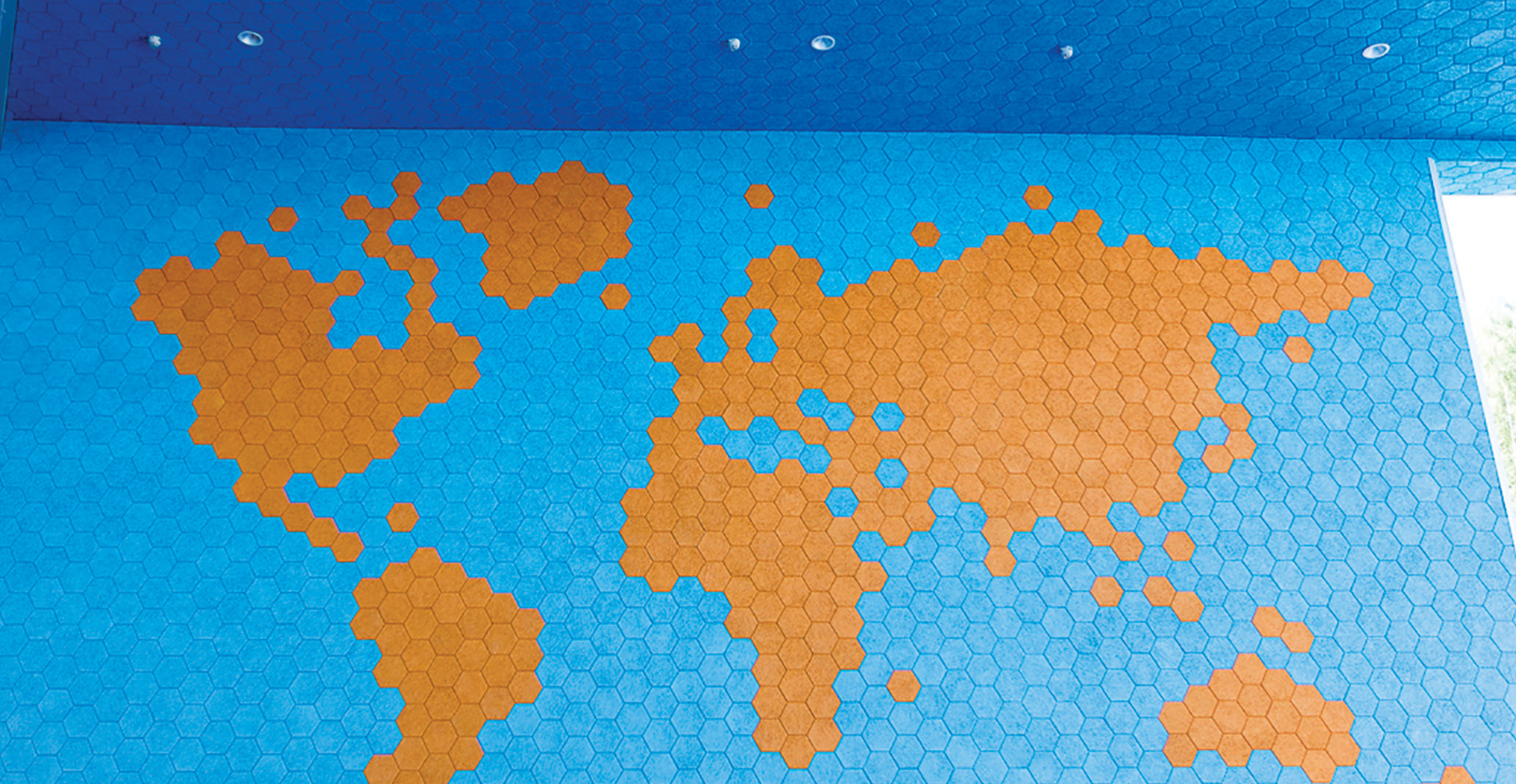 Kenmark Interiors is committed to developing innovative solutions to your architectural and design project. Serving a variety of markets, from tenant interior , education, and healthcare, to the performing arts, restaurants and hospitality sectors, there is no undertaking too complex or inventive for our experienced and passionate team.
One element of our work focuses on acoustical solutions and materials. Our value engineered, custom solutions, absorb or diffuse sound, increasing the acoustic quality of a space. Kenmark Interiors is proud to offer a variety of world-class materials and solutions, coupled with quality installation services across North America.
Our team has developed innovative custom acoustical solutions in partnership with industry leading architects, designers, and contractors. Our acoustical solutions create spaces that are optimized for sound.
Our clients choose these types of innovative materials for many reasons – some are looking to soundproof a space for privacy or reduce noise for speech clarity— while others are looking to improve the quality of life within a workspace allowing productivity to increase and the customer experience to transform in unimaginable ways.
Each professional on our sales team at Kenmark Interiors is an industry expert, ensuring that our customers have the right mix of products for every situation. Your design specialist will have a wide range of innovative solutions depending on your project, space, and goals. Solutions they may present include:
StrandTec Wood Fiber Panels
StrandTec wood fiber acoustical panels are manufactured from natural products, are fire resistant, and are a great economical alternative to fiberglass, foam, polystyrene, and rock wool. This innovative solution is ideal for everything from restaurants and bars, to sports and entertainment venues, to manufacturing facilities and corporate spaces. The eco-friendly wood fiber panels not only liven up a room with design variety, but they also reduce echo and reverberation. Wood fiber panels can transform the aesthetics and acoustics of any interior space.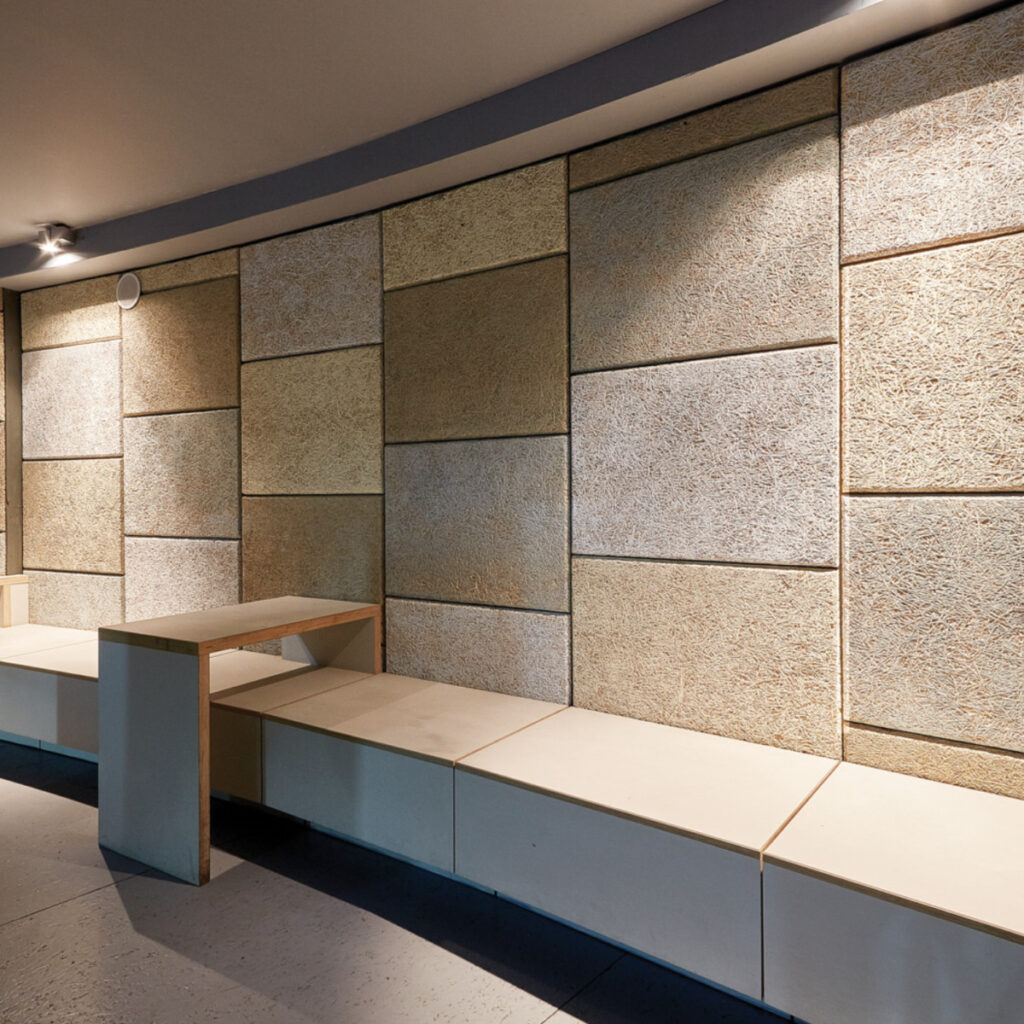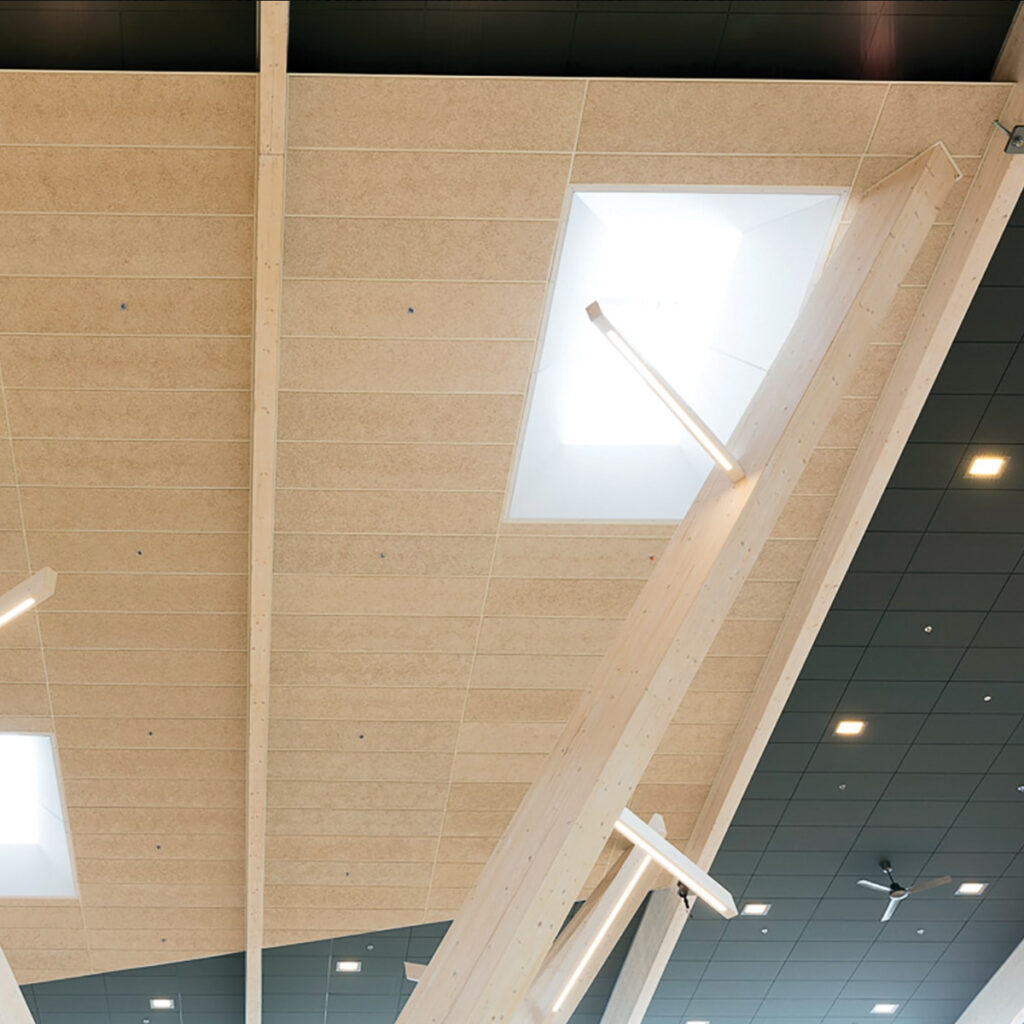 StrandTec (wood fiber) performs well by absorbing sound while thermally insulating; ecologically, it is simple to produce; and panels are available in many size and color variations that can be designed to fit nearly any décor.
Custom or Personalized Fabric Images
Acoustical Ceiling Tiles
Florida-based clients can enjoy the benefits of acoustical ceiling tiles through OWA products.
Our team can pinpoint a space that will thrive when utilizing OWA's revolutionary design and German engineering. This acoustical solution creates dramatic ceiling systems that reduce irritating sound reverberation. OWA Acoustical Ceiling Tile Systems that bring together acoustics, design, and functionality.
The real impact of your OWA Acoustical Ceiling Tile System is truly visible once the tiles and LED lights are laid out.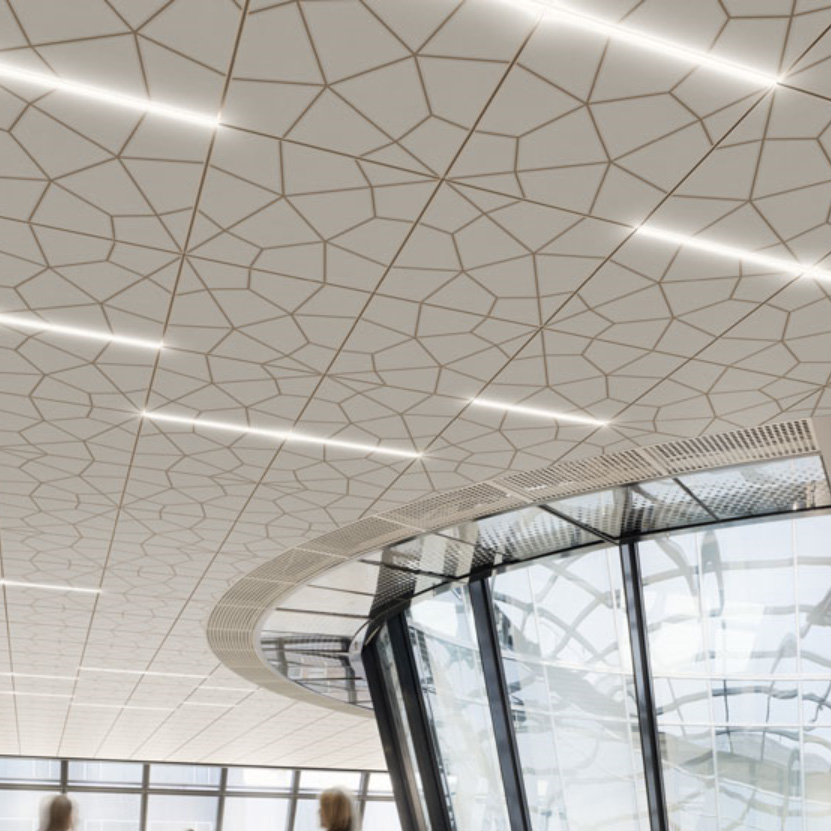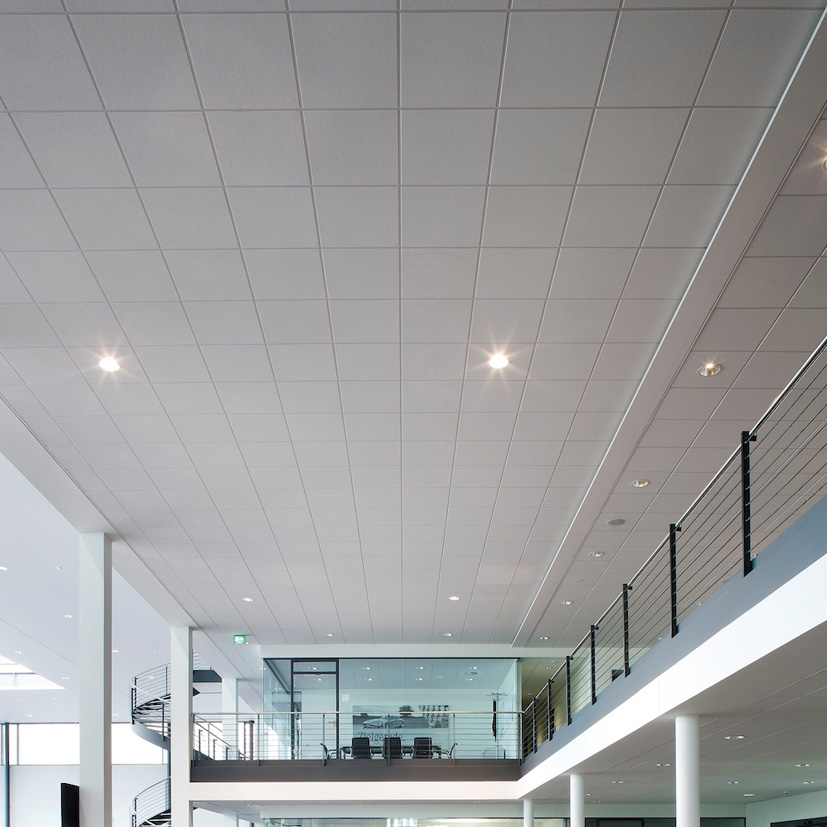 This product is able to create a living design that leads "step-by- step" from one diagonal to the next. Right angles? No thanks.
Wide Range of Custom Acoustical Services Available
Sign up for our newsletter so you don't miss our next blog as we reflect on our other major acoustical solutions:, Ikonni, and Natural Moss.
Eager to get started or want to receive a sample, please contact us. We look forward to partnering with you and creating a functional and beautiful space.
Innovative Acoustical Solutions for Purposeful Design